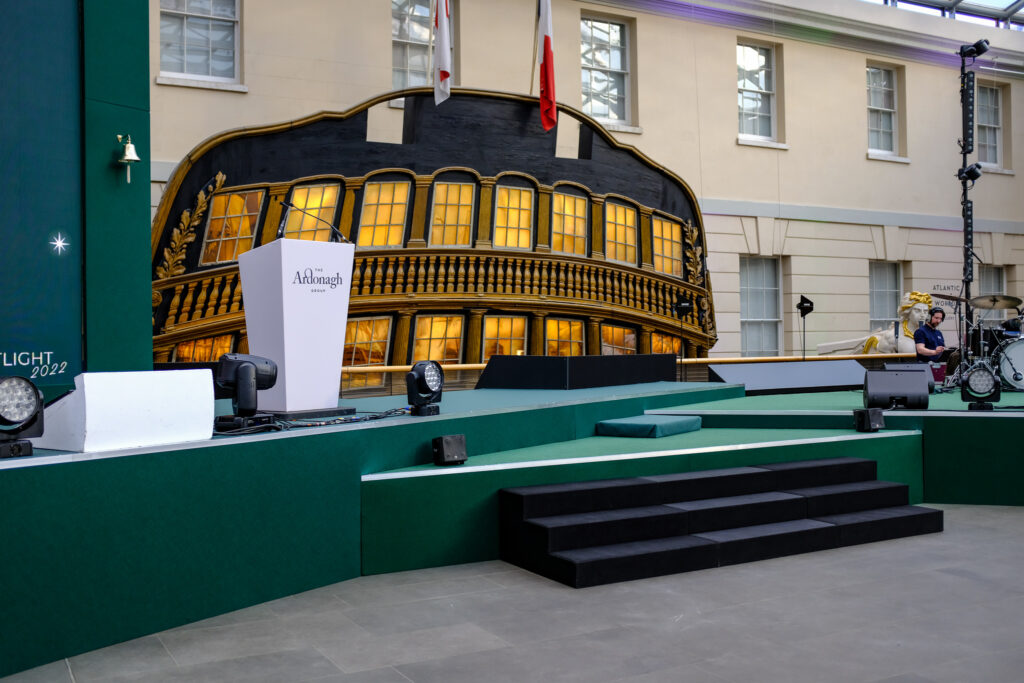 Event of Firsts
This event truly pushed the boundaries of what is possible for a National Maritime Museum gala event with many firsts being achieved including the largest fully dressed stage the venue has ever hosted with a fully customisable 7m x 4m LED video wall.
Our Approach
To bring Ardonagh's vision to life we designed, dressed and carpeted the largest stage the venue has ever hosted, over 120m/sq with multiple overlapping layers all at jaunty angles. As a perfect complement, we installed a fully customisable 7m x 4m LED video wall finished with green carpet and even a nautical bell to call guests to order.
To elevate the eye-catching stage and event further, we utilised our in-house lighting rig with full stage and floor lighting featuring MAC 700 Washes, MAC Viper Performances, Aryton Nandobeam S3s, MAC Auras and additional LED Source 4 Lustr 2s. To accompany our overhead lighting rig, a full LED stage lighting package was provided to illuminate the DJ riser and audience. A custom gobo projected the event logo onto the floor in the foyer of the Museum and pathways were illuminated to guide guests into the employee awards evening.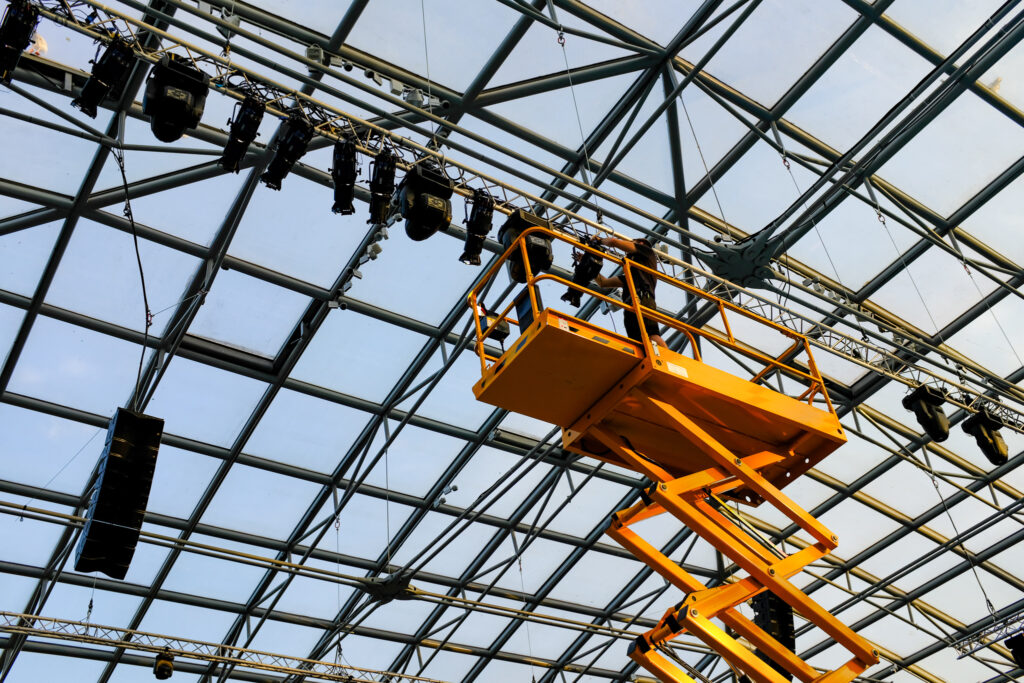 A 56-channel audio system with a dedicated monitor console was set up with wired instrument microphones and full DJ equipment all linked to
12
way wired stage monitor mix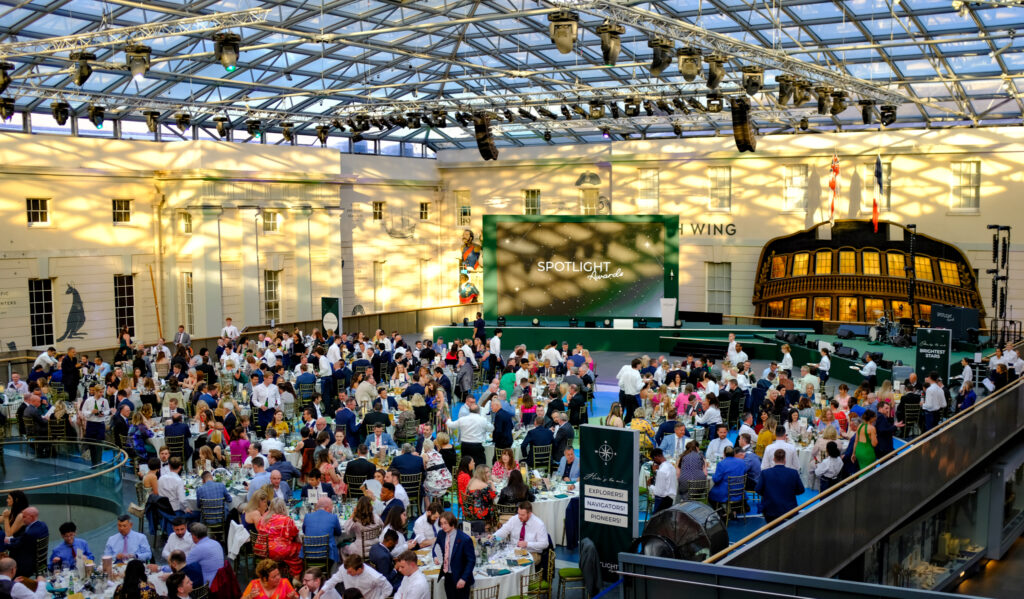 The journey created for the guest
First, guests were welcomed onto the Colonnades for an outside reception before walking through the Sea Things Gallery and the Pacific Encounter Gallery to enter the Great Map from one of the side bridges to provide a wow moment and reveal the entire stage with the Implacable feature. The employee awards began with an introduction from the live choir, who also provided live stings throughout. Dinner was served between employee awards, there were 13 in total, and performances from a live band and DJ followed for the late evening entertainment. As the guests departed, we transformed the front of the building, illuminating the stunning architecture of The National Maritime Museum in the client's colours.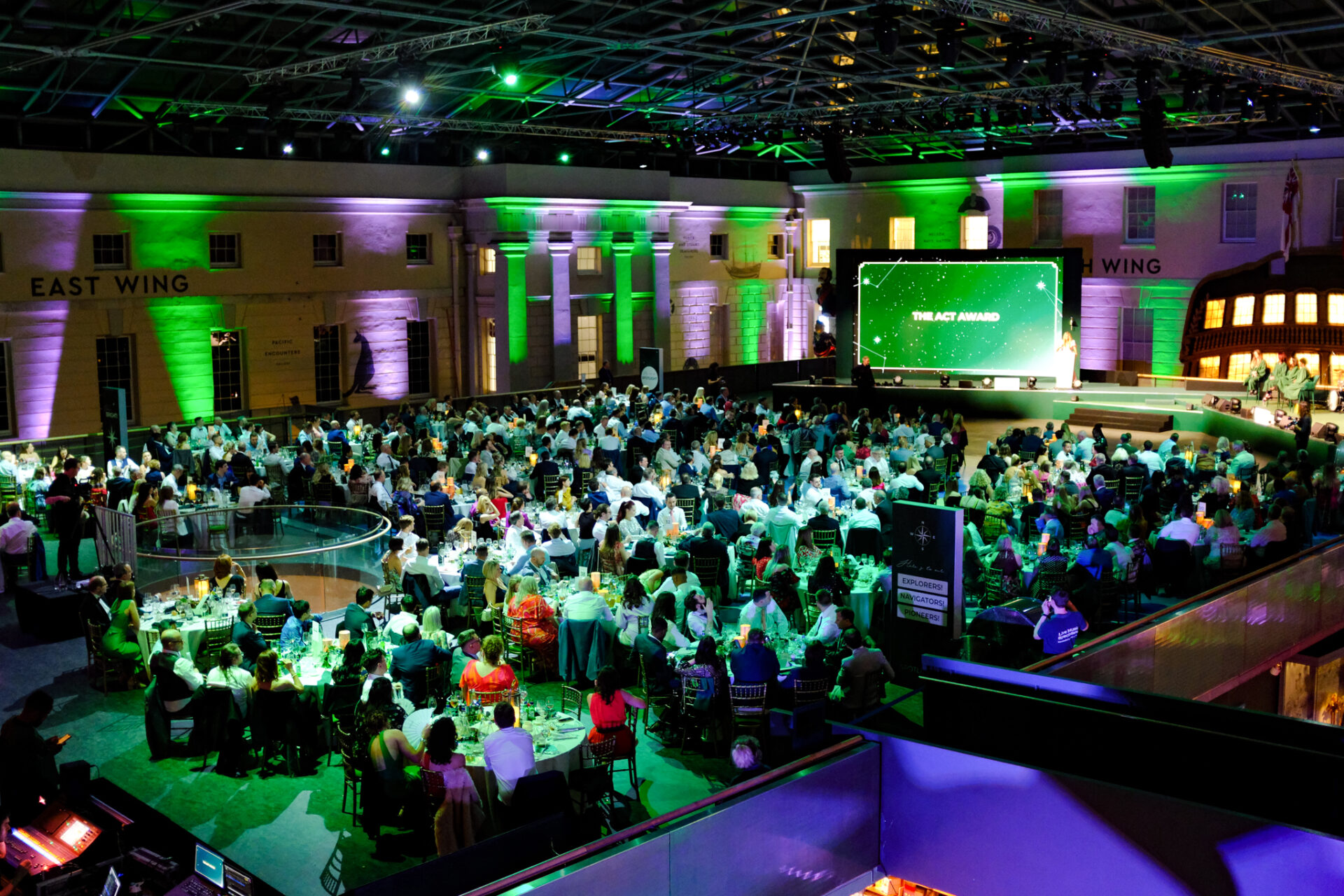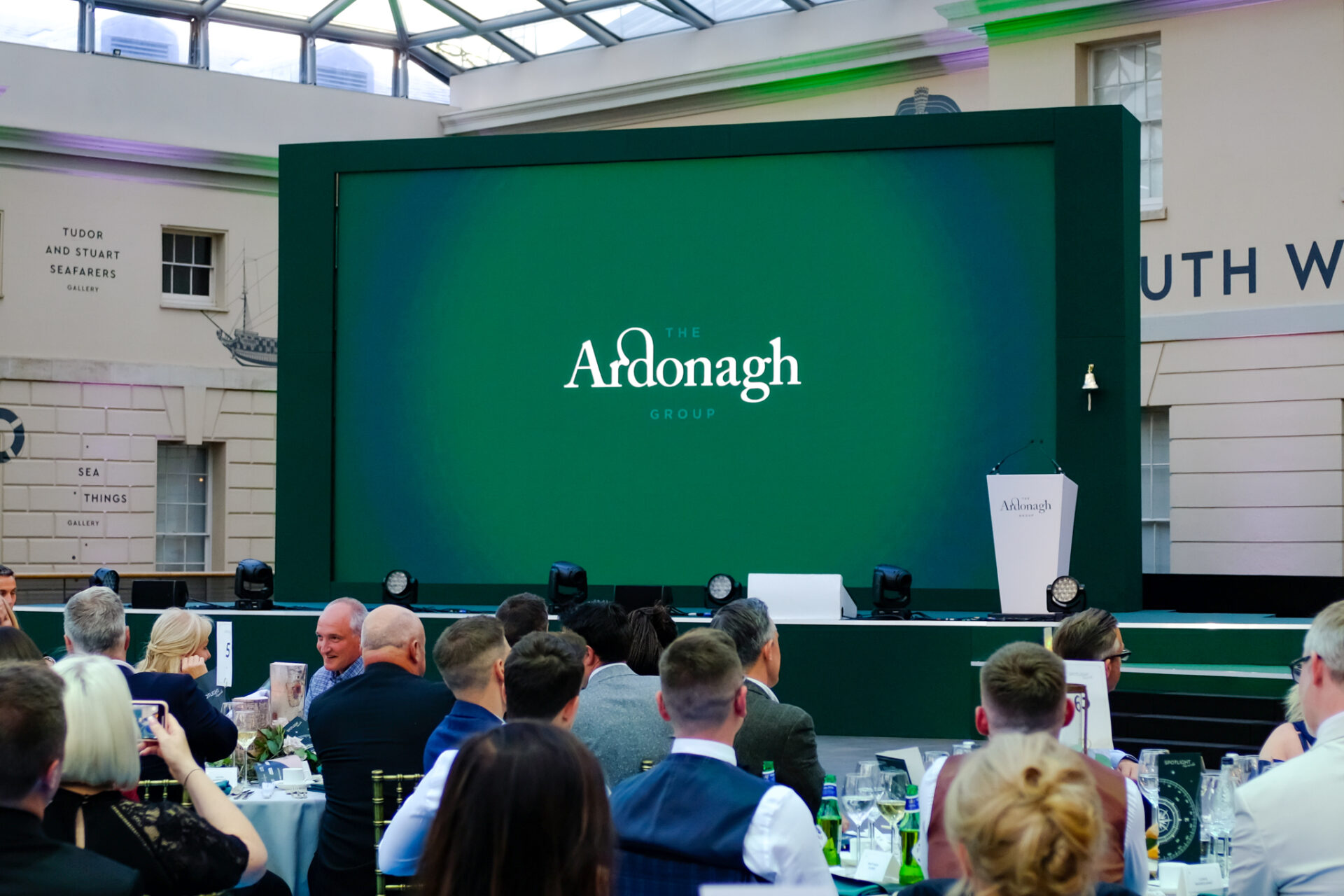 The Results
We applied our expertise to the given brief delivering on the client's expectations while at the same time pushing the boundaries of what was possible in this venue. Bringing together the bespoke, custom stage with complimenting LED video wall, our in-house lighting rig with additional lighting packages to illuminate the stage, DJ and audience as well as full audio and graphics supply. This resulted in a one-of-a-kind employee awards evening for Ardonagh.