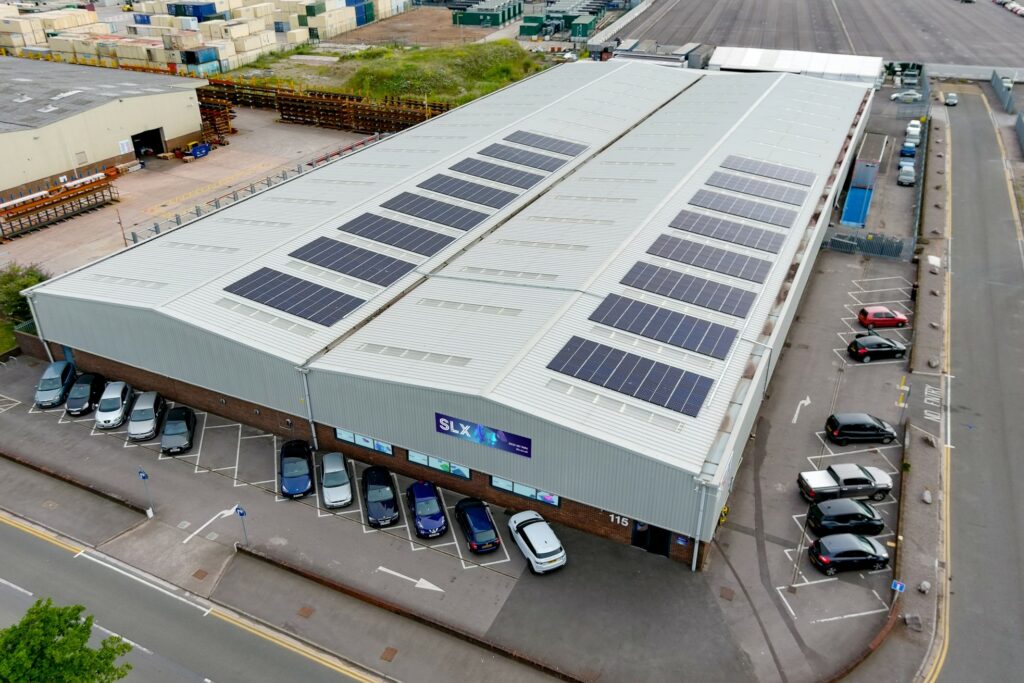 Environmental Sustainability at SLX
SLX is committed to reducing its carbon footprint in line with the guidance from the Science Based Targets Initiative.
See below for some of the crucial improvements we have made to help us to reduce our footprint so far.
SLX HQ runs on
100%
renewable energy
Our solar panels have generated
150
MWh since June 2022
Our latest updates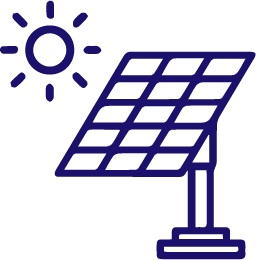 Our solar system
We were successfully awarded a Green Business Grant from the West of England Council Authority for 120kW photovoltaic solar array. The system was installed on the roof of our warehouse in Avonmouth in June 2022 and generates enough energy to power our operations and more.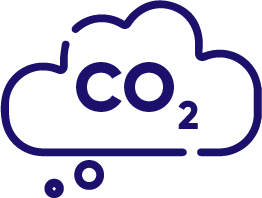 Carbon Footprint
In August 2021, we calculated our first carbon footprint for the proceeding year. We will continue this practice of annually calculating and reporting our footprint to facilitate continuous emissions reductions in line with our targets.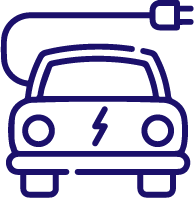 Electric Vehicles
In 2022, we have invested in three company electric vehicles and one hybrid. To facilitate this switch, we also installed three electric car charges at our HQ in Bristol.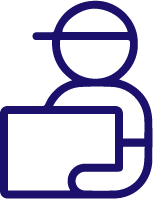 Suppliers
For us to meet our emissions reductions target, we need our suppliers to be on this journey with us too.
We have surveyed our significant suppliers to understand their environmental commitments and certifications. We will work with our suppliers going forward to support them on their sustainability journey. We prioritise local suppliers to reduce the miles travelled and thus the emissions arising from transport.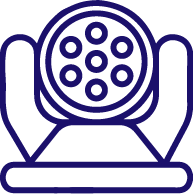 Products
We are in the process of transitioning all our lighting stock to LED. LED fixtures are much less energy intensive than traditional tungsten lights. Providing LED alternatives to our clients allows them to make large energy savings from utilising these fixtures.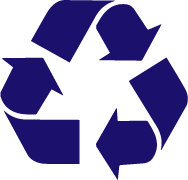 Waste
All our waste is segregated into multiple different waste streams. We partner with local waste companies that provide us with accurate weights for the waste we produce allowing us to accurately track and measure the types of waste we are producing.
As a hire company, the idea of reuse is ingrained into our business model and attitude. We have an in-house maintenance department that ensures all damaged equipment is repaired for reuse.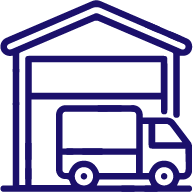 HQ improvements
Our warehouse lighting is all LED, we run on 100% renewable electricity and this year we installed hand driers to reduce our consumption of paper towels. These changes may be small but just installing hand dryers should save us nearly 1 tCO2e annually.
Impact Report
Our 2022 Impact Report highlights the environment and social initiatives we have taken alongside, and in addition to, our normal business operations.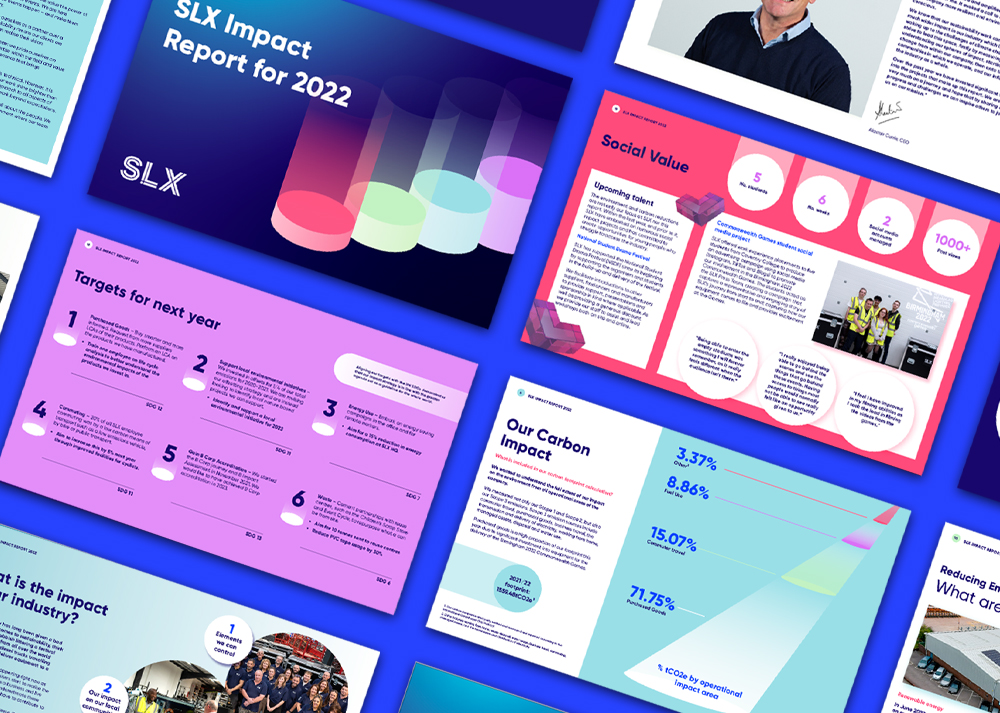 We have worked with SLX since the dawn of Bake Off and every year we try to reduce our environmental impact. In 2021, SLX helped us to do this by providing generators run on HVO fuel and hybrid battery which saved us 555 tCO2e, significantly reducing the carbon footprint of producing The Great British Bake Off.

Love Productions
Social Value
We are going above environmental sustainability at SLX and are passionate about social value and social sustainability.
We recognise a need for greater diversity and inclusion within the lighting industry. Because of this we are currently running and developing future social value projects and have implemented an EDI policy.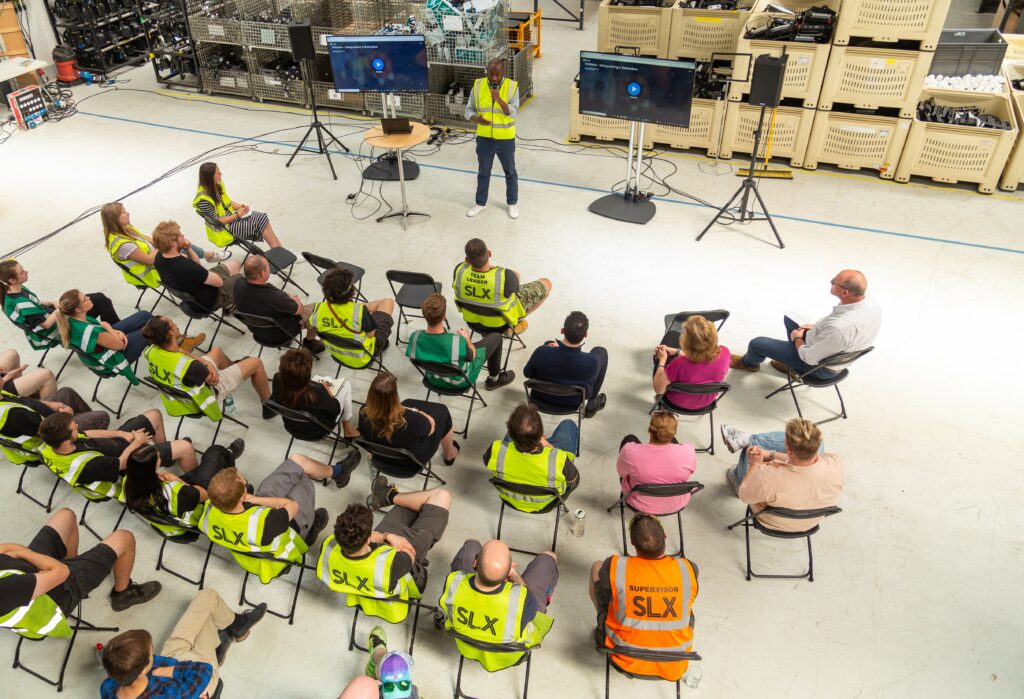 We have supported
6
charities
We have delivered
£300k
worth of social value since September 2021
We have supported
3
local initiatives
Social value projects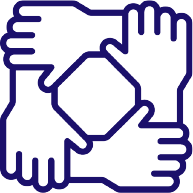 Equality, Diversity and Inclusion
There is a need for greater diversity and inclusion within the lighting industry. SLX have partnered with the Bristol based CIC, Babbasa. Babbasa focus on providing young people from disadvantaged backgrounds with opportunities to obtain valuable work experience and career opportunities. Babbasa is working with us to train us in the principles, and practical application of, equality, diversity and inclusion.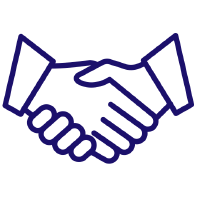 Opportunities for the next generation
SLX will offer three work experience placements and mentorship to young people supported by Babbasa within the coming year.
The annual SLX Lighting Programme provides lighting design and technical students with the opportunity to build a solid foundation of practical skills, access a vast pool of industry contacts, and gain access to work experience and placement opportunities.
SLX has run numerous social value projects alongside the delivery of the Birmingham 2022 Commonwealth Games including a student social media work experience placement.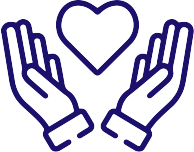 Mental health and wellbeing
SLX now have two trained Workplace Mental Health First Aiders and will have trained three more by 2023. Our Workplace Mental Health First Aiders promote mental health events and initiatives in the workplace on notice boards, in emails, newsletters and on our dedicated Employee Support intranet page. All SLX employees, and their families have 24/7 access to an Employee Assistance Programme.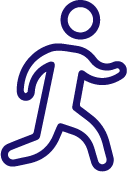 Physical health
We recognise that physical health goes hand in hand with mental health and wellbeing. Therefore, we have implemented a cycle-to-work scheme and have completed our first walking challenge.
Our accreditations and awards
How we can collaborate with you for a sustainable future
We welcome the opportunity to align our sustainability commitments with yours. We can assess each brief and contract to evaluate its environmental performance and suggest how to make projects more sustainable as they progress. We also internally evaluate the sustainable agendas of our suppliers.

We can provide reporting data of our operations for your event so you can work towards meeting your targets, and, if your targets include using energy efficient equipment, we can supply a wide range of LED lighting to ensure you get the best option possible for your event and the environment.