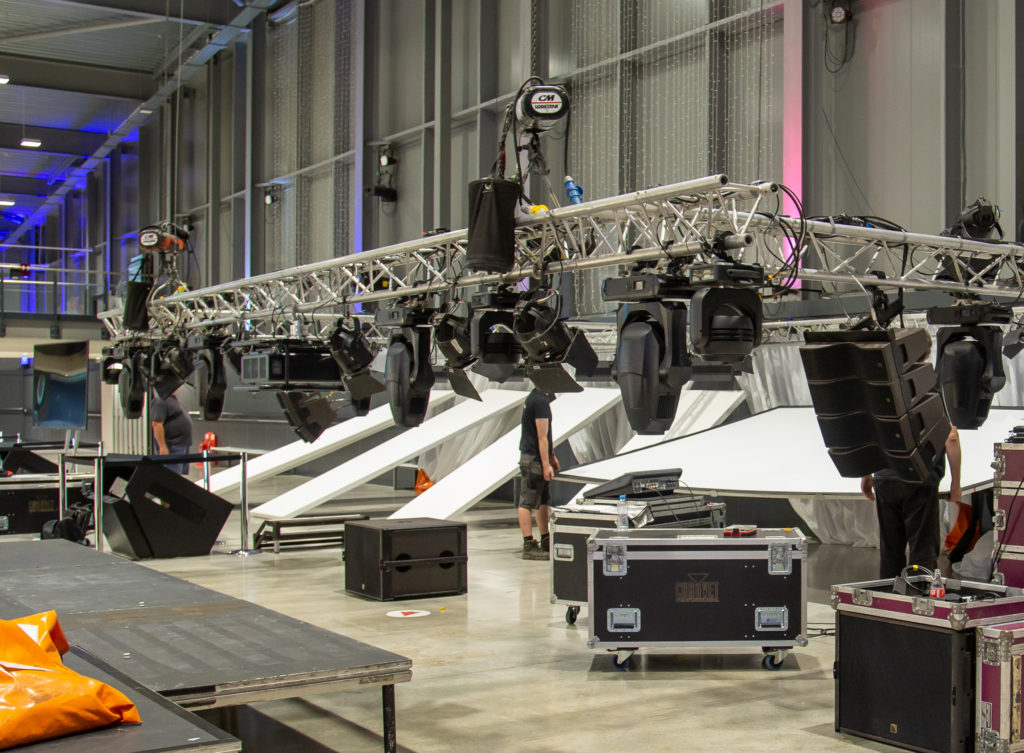 Our Approach
We supplied all staging, scenic, lighting, audio and video elements. To make the event as customisable as possible, we provided two custom Aston Martin gobos, projection/screen and mixing for showing clients content, and 28 moving lights set to company colours which we programmed and operated on-site before and throughout the show.
For staging, we designed, dressed and carpeted a 8m x 4m stage with a height of 450mm to accommodate a 9-piece band. Other scenic features included an acrylic lectern and a 24m wide scenic solution behind the stage with a custom programmable lighting package as per the client's request.
In terms of additional features, we provided an extra audio package for the band including monitors, mics, stands and patch, and an extra lighting package, on top of our in-house rig, for the band and for the cars to bring the client's brief to life.
An additional
8
ROBE LEDBeam 150 illuminated the band
There were
150
attendees at the event

An additional
7
Ayrton Nandobeams lit the 8 cars around the venue
The Results
We adapted to the given brief, using all our expertise to utilise the in-house rig as well as providing additional features where appropriate. This resulted in a highly customised event showcasing and illuminating the product launch of a World-renowned car manufacturer at the iconic Aerospace Bristol.