The Lighting Programme
We are thrilled to announce that five students have successfully secured a place on this year's Lighting Programme.
The programme, which we have been running since 2018, aims to foster young and upcoming talent within the industry with the students on the programme being provided with a wealth of knowledge and support from the entire team at SLX.
The programme is led by our Dry Hire Manager, Katy Lowe and Business Development Manager, Ruari Cormack. Both Katy and Ruari are incredibly well connected in the industry with years of experience working in the field in a variety of roles and over many disciplines.
This year's five successful students, along with where they are studying are,
Rhiannon Witt- Guildford School of Acting
Ewan Fraser- Royal Conservatoire of Scotland
Leo Wittwer- Royal Conservatoire of Scotland
Daisy Simmons- London Academy of Music and Dramatic Arts
Olivia Charneux – The Liverpool Institute for Performing Arts
We asked all the students to let us know what they have been working on prior to joining the programme and what inspired them to apply as well as what they are hoping to gain from this opportunity.
Meet Leo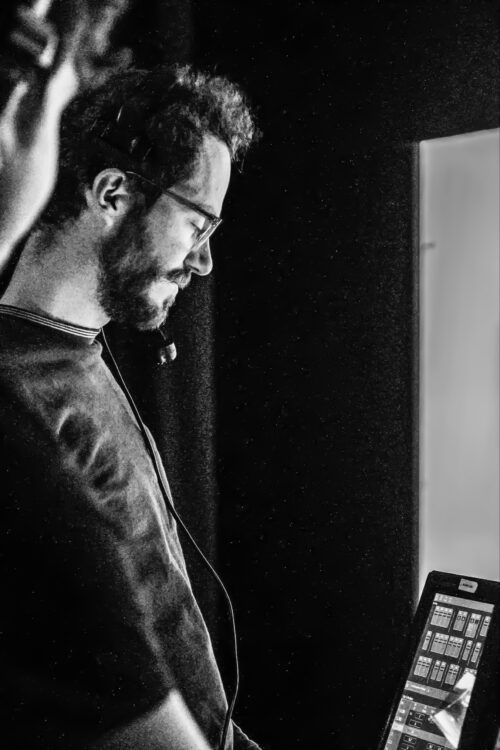 At university, Leo focuses on theatrical plays and operas, but this summer Leo had the opportunity to work on video projects as well. Despite enjoying the experience and gaining additional knowledge, Leo looks forward to focusing on lighting again to complete their final year. Leo believes the mentoring and education opportunities the programme provides will be very valuable and this is what led Leo to apply. Leo hopes to gain different perspectives and insights into what lighting can be, as well as practical experience with more complex technical tools.
Meet Rhiannon

Rhiannon has recently enjoyed work both within Guildford School of Acting and externally as Rhiannon began Dep work on Moulin Rouge at the Piccadilly Theatre. At university Rhiannon recently completed a collaborative production process called Scratch which was a collection of 'Fringe' style shows created by BA Acting Students. Rhiannon now looks forward to their new role programming for a musical working with Lighting Designer, John Rainsforth at the Guildford School of Acting, providing a great opportunity to develop their skills all round.
The growth of the previous year's Lighting Programme students inspired Rhiannon to apply this year. Rhiannon also resonates with our values at SLX, especially with our commitment towards sustainability. Rhiannon is excited by the prospects of considering alternative practices and seeing how larger scale, influential companies like us approach this.
Meet Ewan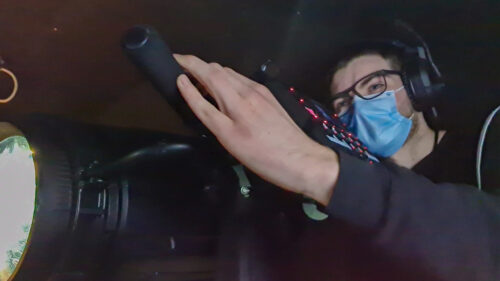 During his third year at university, Ewan will participate in three productions, performing as a Production Electrician for both a play and a musical, and as a Programmer for another. His interest in the programme was sparked by a student from the previous year's Lighting Programme, they described the benefits and opportunities the programme had provided them with, as well as what opportunities they had gained post graduation as a result. Ewan wants to use this opportunity to meet and connect with the people working in the industry and gain experience working with new and different types of equipment.
Meet Daisy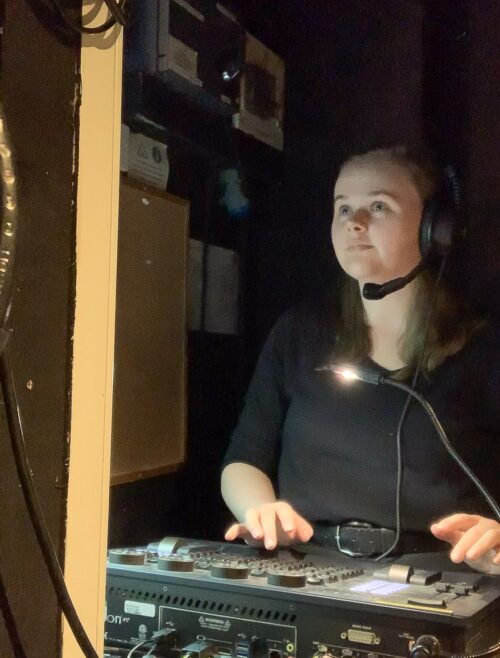 Throughout the summer and continuing into her studies Daisy has been freelancing as a lighting designer and theatre technician. During the summer Daisy had an incredible opportunity to design two shows at her university as well as working in theatres across London as a technician. These experiences are all helping Daisy gain more knowledge that she can draw upon when designing her final show for university this year.
When Daisy was looking into the programme, she loved how supportive and hands on it would be. Daisy learns practically and knew this programme would help her grow and develop as a technician, with support from the team here at SLX throughout the year.
Daisy hopes to grow in confidence with her ability and as a person whilst taking the opportunity to meet new people within the industry. Already Daisy's eyes have been opened to new possibilities whilst being on the programme and she can't wait to see what the future holds.
Meet Olivia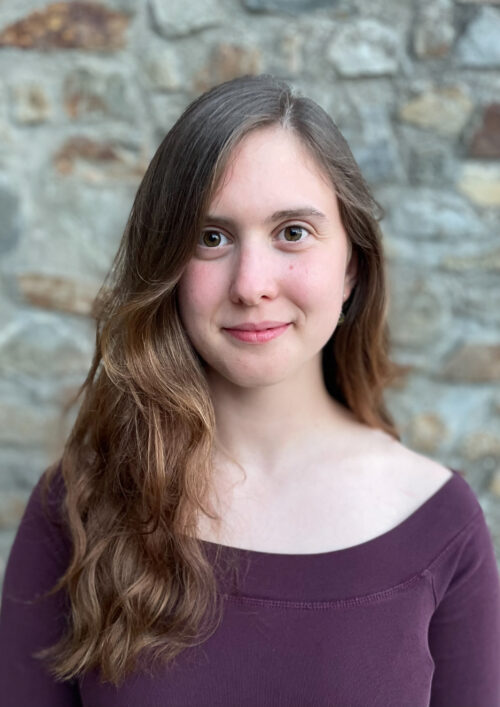 In Olivia's final year of university, they are working as a designer in two captivating performances. The first show is a theatre production of Machinal, written by Sophie Treadwell, where Olivia is the costume designer. The second is a dance performance based on the Matrix, where Olivia will be the lighting designer. So far, Olivia has found these two projects to be really exciting and at times, mind-boggling.
Olivia is drawn to the enigmatic quality and capacity of lighting design. Once graduating Olivia hopes to build up a base and network of likeminded people with whom they can explore the limits of performances and lighting design. Olivia applied for the Lighting Programme to meet and learn as much as they can about the theatre lighting industry.
As an artist, Olivia wants to create thought provoking experiences for a variety of audiences. To achieve this Olivia knows that they still have a lot more learning to do. Through the SLX Lighting Programme, Olivia hopes to learn as much as they can and meet new and interesting people.