SLX partner with Bristol Museums for an interactive music exhibition at the M Shed.
SLX has a long standing relationship working with Bristol Museums for equipment hire and live events. As a sponsor for Bristol Museums, SLX has supplied AV and lighting support for an exhibition titled Bristol Music: Seven Decades of Sound.
Bristol Museums developed concept plans and brought in SLX to propose ways that our creativity and equipment would help add value to deliver an outstanding 'experiential' exhibition for their visitors.  Bristol Museums, who is managed by Bristol City Council and receives funding from Arts Council England, set out the initial themes for the spaces and then from there it became a collaborative partnership to refine the final delivery package.
Ryan Stromski, Business Development Manager at SLX says: "It was a fantastic opportunity for us to be involved in such an exciting and creative project, it's the sort of show we excel at. With the exhibition being on the doorstep of our Bristol Head Office we cherish being able to continue our relationship with the local authority and our community."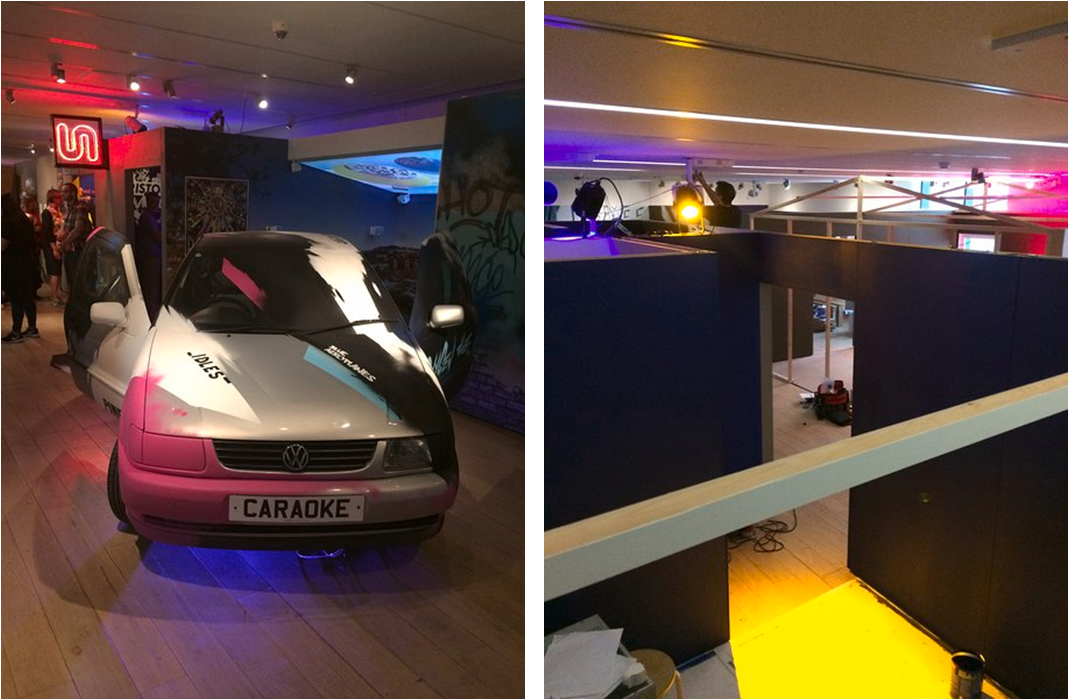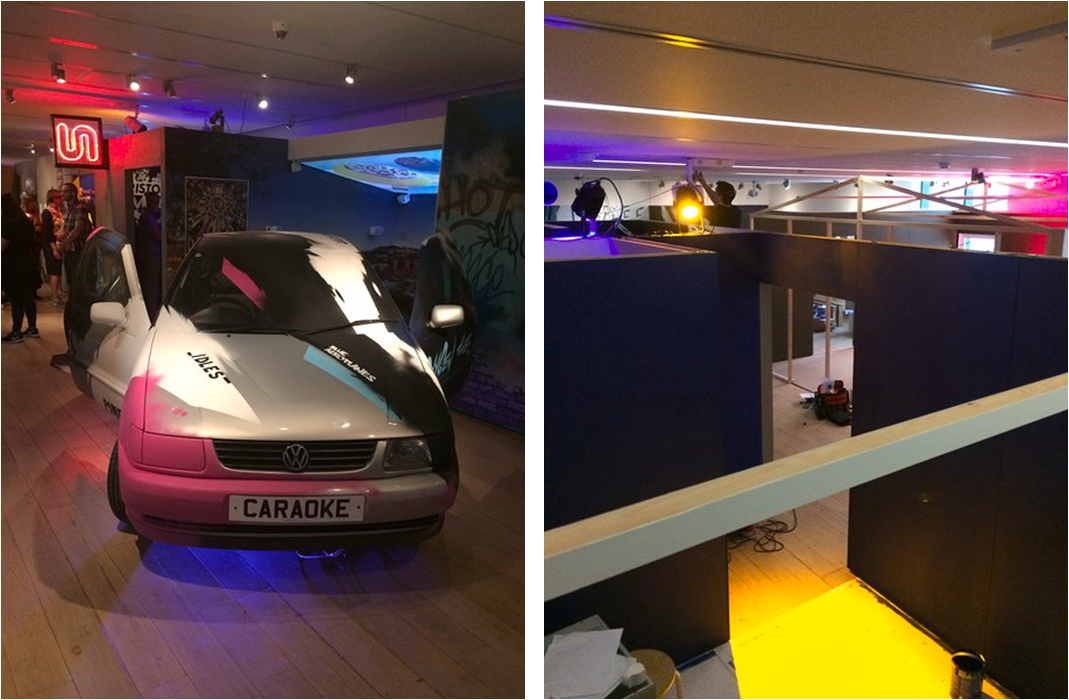 The exhibition has decade booths spanning Bristol's musical history which SLX supplied using high end audio systems. These had to be loud enough to ensure audio clarity in each booth whilst not bleeding into the next, so directional speakers were also supplied with an acoustic curtain to contain any spill.
SLX also supplied the DJ area, which the public can freely interact with, including a high power active PA system controlled by a digital audio interface. Martin Professional automated lighting has a range of dynamic settings programmed to automatically highlight the musical atmosphere of the exhibition. There is also a dynamic live music room with playback screens featuring bands playing at iconic local venues such as the Louisiana, Fleece and The Tunnels to name a few. The club section also provides another interesting interactive element and SLX were asked to provide a large subwoofer, filtered to ultra-low frequency to allow exhibition goers the chance to experience the thud of the bass whilst going to the loo in a club!
Becky Peters, Senior Officer, Exhibitions & Events at Bristol Museums said: "SLX has been fantastic in adapting to our budget needs and flexible with the scope of the exhibition as it has developed.  This is the first occasion that we have had an AV partner on board in this capacity.  The result is we have a higher quality product which adds extra dimension in terms of atmosphere which we would not be able to achieve in-house with our resourcing.  So far we are receiving excellent feedback about the exhibition, which SLX played a central part in helping us to achieve."
Bristol Music: Seven Decades of Sound Exhibition is at the M Shed from the 19 May until 30 September 2018.