SLX lighting shines for Lunchbox Theatrical Productions' Peter Pan on Ice in Hyde Park's Winter Wonderland, Nov 21st, 2018 – Jan 6th 2019.
JM Barrie's famous tale of Peter Pan was presented on ice at Hyde Park, with capacity audiences wowed by the spectacular Imperial Ice Stars' skating. Flying stunts, special effects, a giant Led backscreen providing animated scenery, dazzling costumes, fire-on-ice and original music and songs combined to make this narrated Peter Pan on Ice a thrilling family show.
SLX supplied the truss and lighting inside a marquee supplied by Peppers Marquees, with production management , sound and rigging support from Southby Productions.
Olivia Disandolo, one of Lunchbox Theatrical Productions event managers, comments:
"This was our third year on ice at Hyde Park for Christmas and we have a tried and trusted team behind the scenes, which SLX is a key part of. We opened 21st Nov and run to 6th Jan (with the exception of Christmas Day), with three to five shows scheduled every day, having  good support is imperative as there is minimal time between performances.
"We have toured a two hour Peter Pan Show, which has been condensed to this one act 50 minute format. The introduction of narration and a video screen at the rear of the ice rink helped keep the story flowing and easy to follow."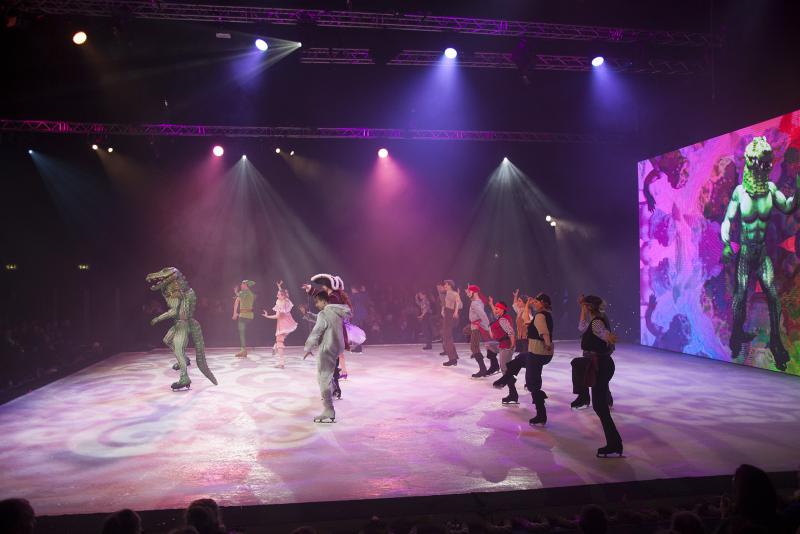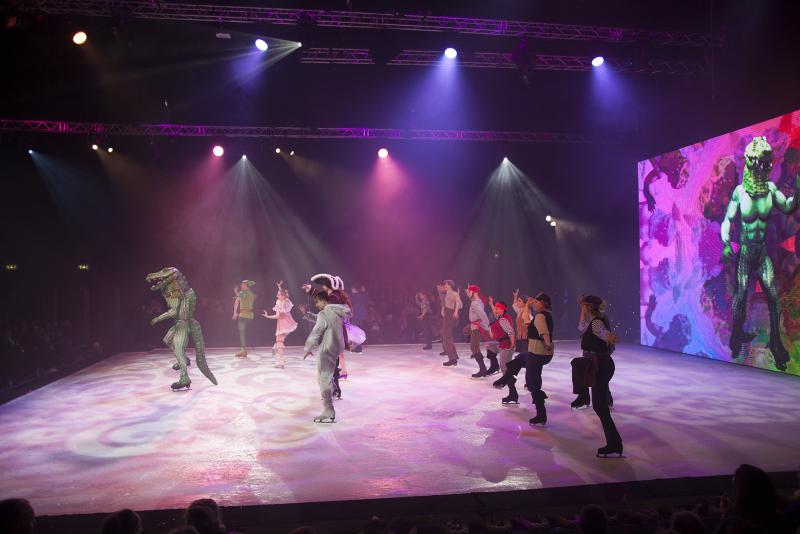 SLX supplied an ETC Ion console, controlling a versatile lighting rig, including MAC Viper Profiles, MAC Quantum Wash, Martin Rush Par, ETC Source 4 Lustr 2, Chauvet Colordash fixtures. They also supplied trussing, rigging and motors, JEM Haze and Low Fog along with power distro, cabling and a data network.
Harry Tabner, lighting designer, states:
"The rig was in use constantly for nearly 12 hours a day, in a chilly marquee with an ice rink. SLX have never let us down with the quality and reliability of equipment, but in the rare occasions the onsite team have needed support during the run, the team from SLX have been great.
"We weren't free to prep our kit in the warehouse this year, but as usual the kit arrived from SLX well prepped, sensibly packed and ready to rig.
"This year was a long process for us to agree on equipment, being a brand new show with different and slightly unknown requirements. SLX's Josh (Wakley) and Ruari (Cormack) went out of their way to find an equipment list which would satisfy my design criteria, but also be affordable and achievable. We're already in discussions with SLX about our next projects and look forward to working together again."