Our Approach
As well as supplying the control system for the spectacle, SLX also supplied over 60 LED IP rated fixtures including SGM G-7 Beasts and SGM P-6 Washes for the illumination. LED lights are more energy efficient than traditional alternatives and therefore energy savings were made from choosing these fixtures. 
All batteries used to power the lights were charged in our warehouse which runs on renewable electricity and a connection to local power 1 x 16A power supply within the tower was used.  
We repurposed a disco ball into a button from a previous show which was then rewrapped for the Jubilee button so the Lord Lieutenant of Bristol, Peaches Golding OBE, could press the button to light up the Tower.  
We will continue to maintain this piece of production for future events that may require it.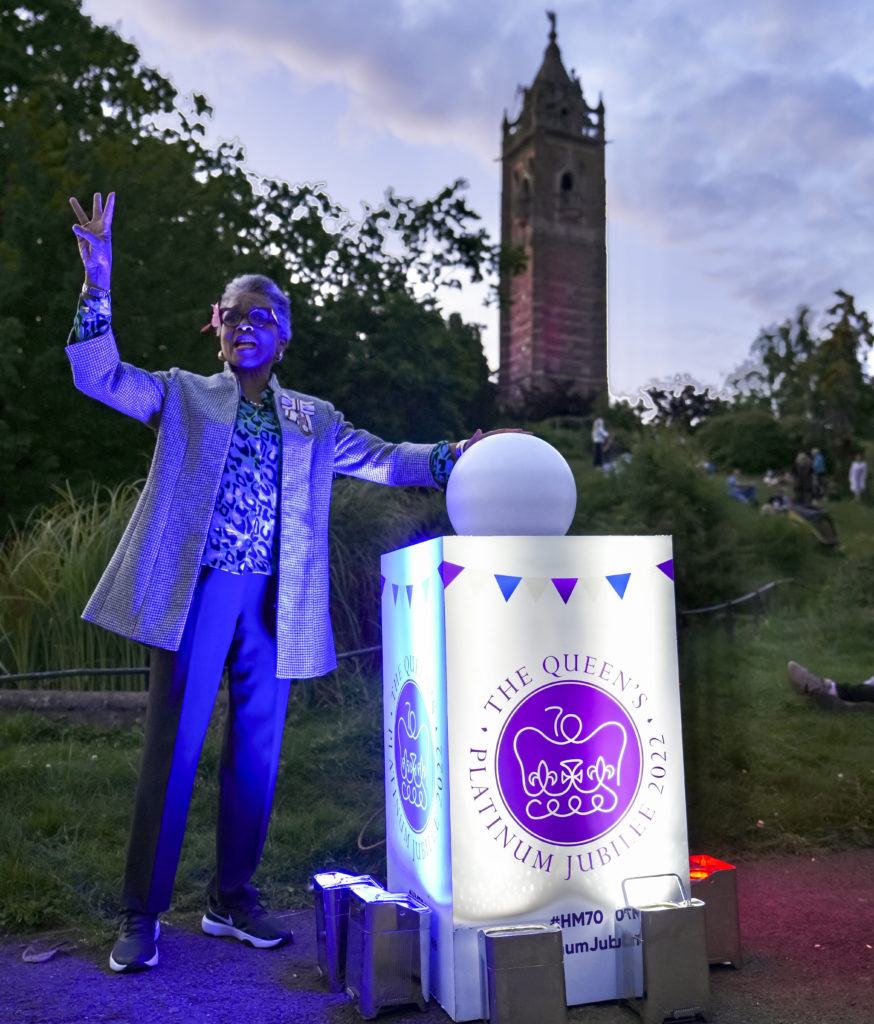 36
Prolights Smartbat Plus fixtures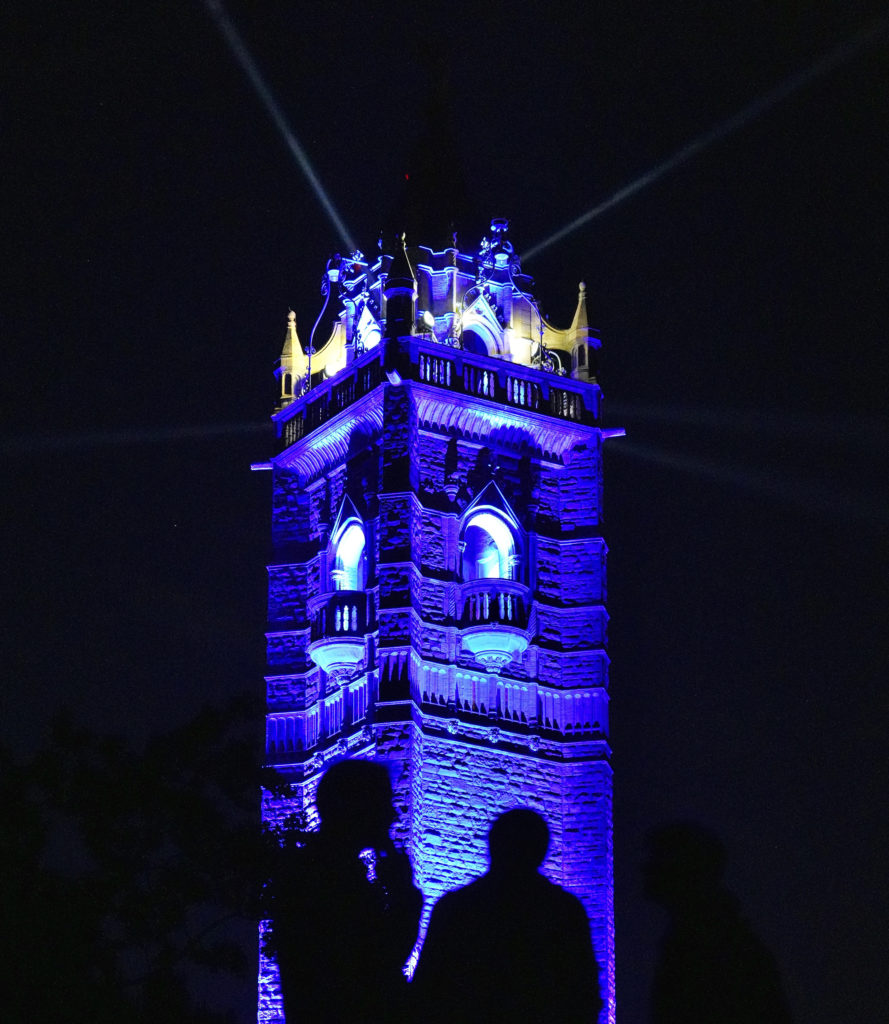 The Results
The Beacon was lit up at 9:45 on Thursday evening and was seen far and wide across Bristol. 
It was one of the few 3,000 beacons that used lights instead of firewood including the Queen's own beacon at Buckingham Palace which was illuminated by 3,500 festoon lights. 
The city's commitment to sustainability has been demonstrated in the past with Bristol being the first council in the UK to declare a Climate Emergency, the city's success in being named the UK's first European Green Capital in 2015, and now the demonstration of LED lights powered by renewable energy instead of firewood for the Jubilee Beacon.