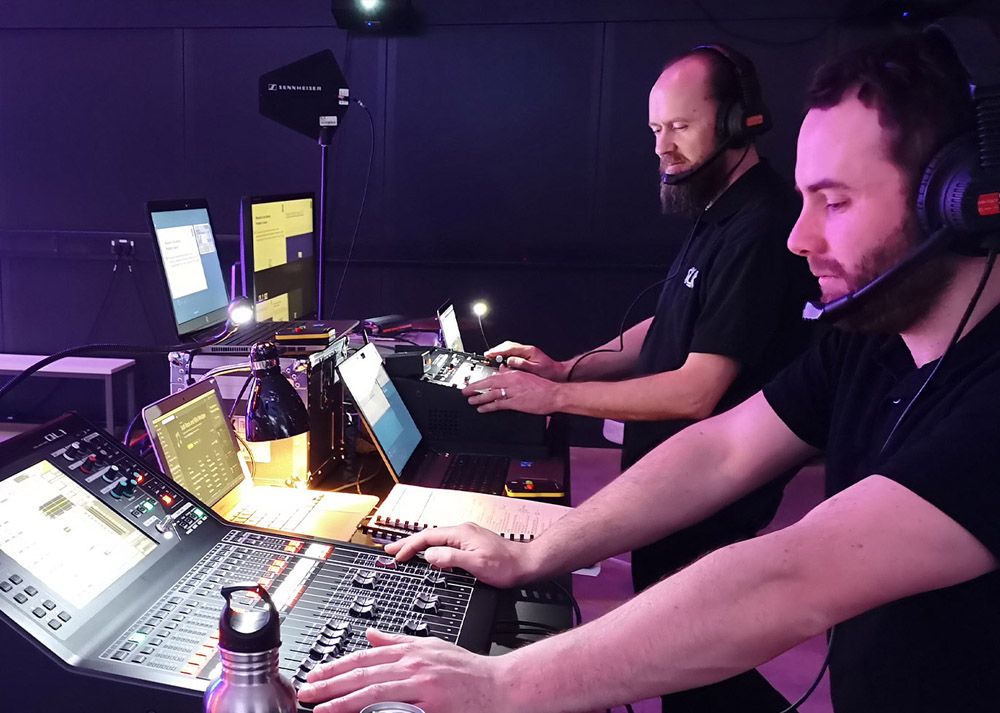 Our Approach
We know the unique atmosphere Aerospace Bristol brings to its events. As the home of the very last Concorde plane, there's always an element of wonder to the space as visitors pass underneath the famous aircraft. We worked directly with the client to enhance that sense of exclusivity for their awards ceremony, and as we are based so close to the venue, we were able to be responsive and flexible as the project developed. We could also complete the set up from start to finish in record time due to our proximity.
We utilised our in-house permanent installation while providing a new and entirely bespoke stage set. Our set design comprised 22-metre-wide panels and colours representing each sector and award. Our design showcased each colour and we cycled through them depending on the award being given efficiently and effectively representing all of the departments being celebrated that night. On top of all this we recorded the event for guests who couldn't make it.
The Results
We created a celebratory atmosphere with our stage and lighting design successfully creating the perfect environment to bring the team together and celebrate their hard work achievements and excellence in the aviation industry. The guests could relax and look to the future during the gala dinner and we were honoured to be invited to the event as a demonstration of our relationship and the collaborative effort needed to create the event. Overall, it was a seamless process during which we maximised the effect of our technology in a large and unique space.
We have always enjoyed working with Aerospace Bristol and the awards ceremony was yet another success in our long relationship with the venue. We're proud to be the preferred supplier for such a unique establishment and our working relationship is set to continue well into the future with parties, ceremonies, conferences and more in the pipeline. This particular Awards Ceremony was so successful that it has since led to a growing relationship with the client.